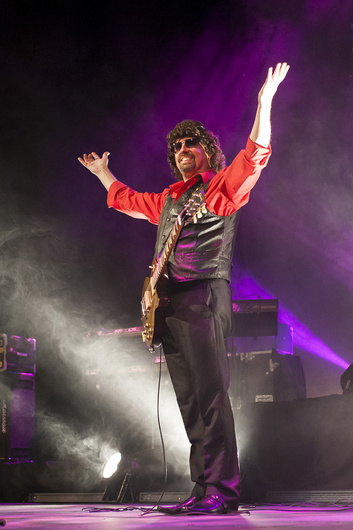 Andy Louis
Lead Vocals
Andy has had a successful solo career and always wanted to sing in a band covering the magic songs of the Electric Light Orchestra. When the chance came along, he didn't need to be asked twice. A fabulous Jeff Lynne "sound-alike", Andy strives to get the essence of ELO in his vocals.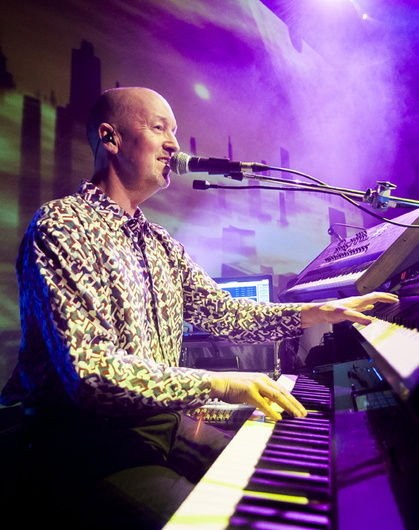 Steve Hemsley
Keyboards, Special Effects, Vocals
Steve is the Musical Director of the band.. A first class musician with a track record to show for it - working on cruise ships and touring the UK and Europe. Both in the studio and on stage, Steve is constantly critical in his quest for perfection.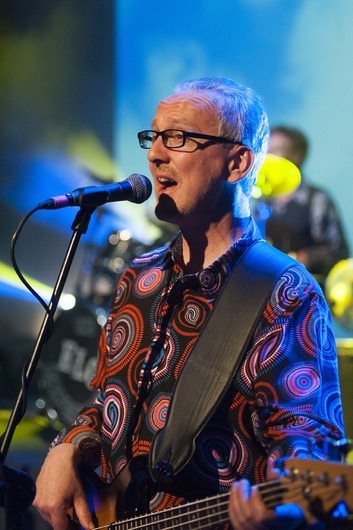 Pete Smith
Bass Guitar, Vocals
A professional musician for most of his life, Pete brings much experience to the stage. Forming the 'engine room' of the band with Tony on drums, Pete's impeccable bass guitar playing and backing vocals are an integral part of the show.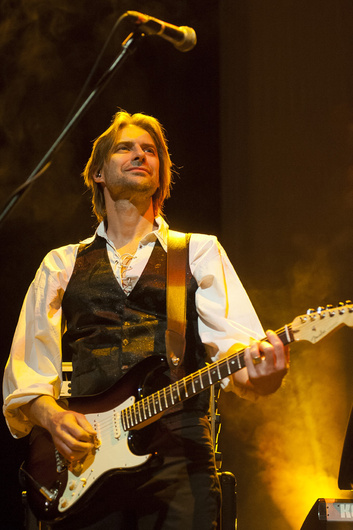 Jan Christiansen
Lead Guitar, Vocals
Jan studied guitar at the Musicians Institute in California. After returning to Europe he played in various bands both in his home country Denmark, and more recently in Germany. He worked for many years in the musical "Starlight Express" before moving to live in Hull. Jan's good looks don't deflect from his great guitar work and harmonies.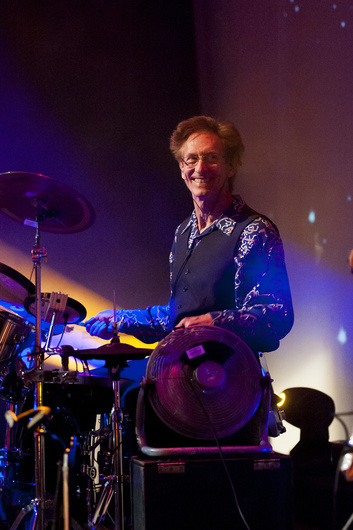 Tony Lawson
Drums And Percussion
Tony is a tremendous drummer who compliments the rest of the band with his attention to detail. A true professional who has played all over the world, Tony provides the backbone that is essential to any band.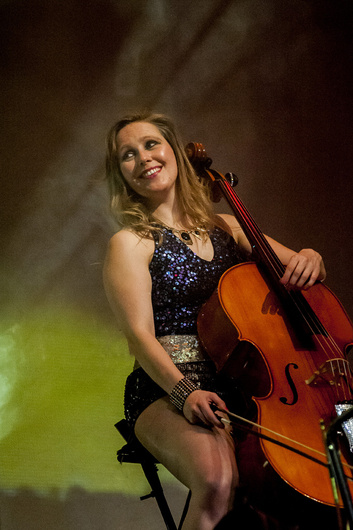 Clare Laughton
Cello
Clare joined the line-up in January 2014. Playing the cello since she was 10 years old, she went on to study music at the University of Hull and is now kept busy with teaching, orchestral playing, solo work and recording.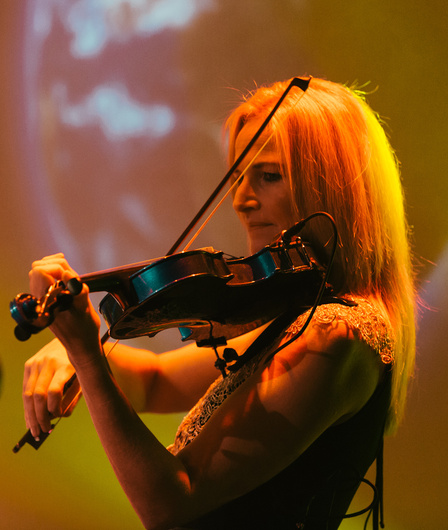 Liz Stacey
Violin
Liz studied the violin in Sheffield, and has played with many of the leading chamber groups and ensembles in the North. She is also the founder of a very busy trio, Simply Strings, playing at many prestigious events throughout Yorkshire.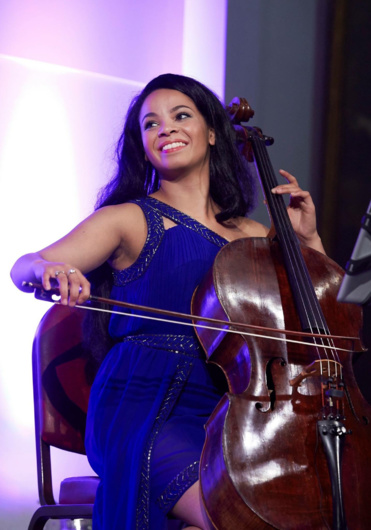 Alex Marshall
Cello
Alex is an acoustic and electric Cellist from the South East, now based in Leeds after studying with Alfia Nakipbekova at Leeds College of Music. Working under many different guises, Alex has delivered performances for music festivals, album launches, awards ceremonies, orchestral concert solos and radio performance. Notable artists Alex has worked with include Annie Lennox, Marc Almond, Deacon Blue, Enya and Andrea Bocelli with whom she has performed/recorded with as a session Cellist.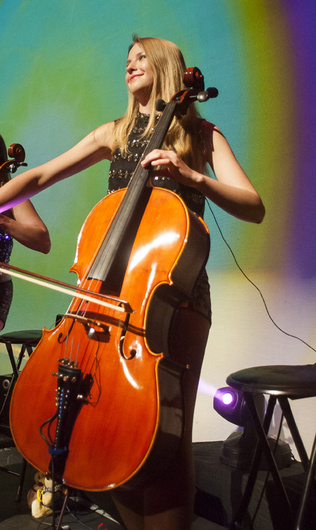 Lana Mocharenko
Cello
Lana started to play cello at the age of five. The following year she joined a specialist music school in Voronezh, Russia. In 2001, Lana received a full scholarship to study at The Purcell School, under Natalia Pavlutskaya. A scholarship to the Royal Northern College of Music saw her studying with Hannah Roberts from 2006, and she graduated with first class honours prior to completing a Master of Music in Solo Performance with distinction.